You've taken 75+ lectures on micro private equity. You've been tested on over 100 key concepts, and passed.
As far as we're concerned, you deserve a tangible indication of your accomplishment. This credential may assist in future fundraising efforts, recruiting, and negotiation with founders.
Introducing the Micro Acquisitions certificate
Verified by the Open Badge protocol, our new certification program is now available to all course alumni.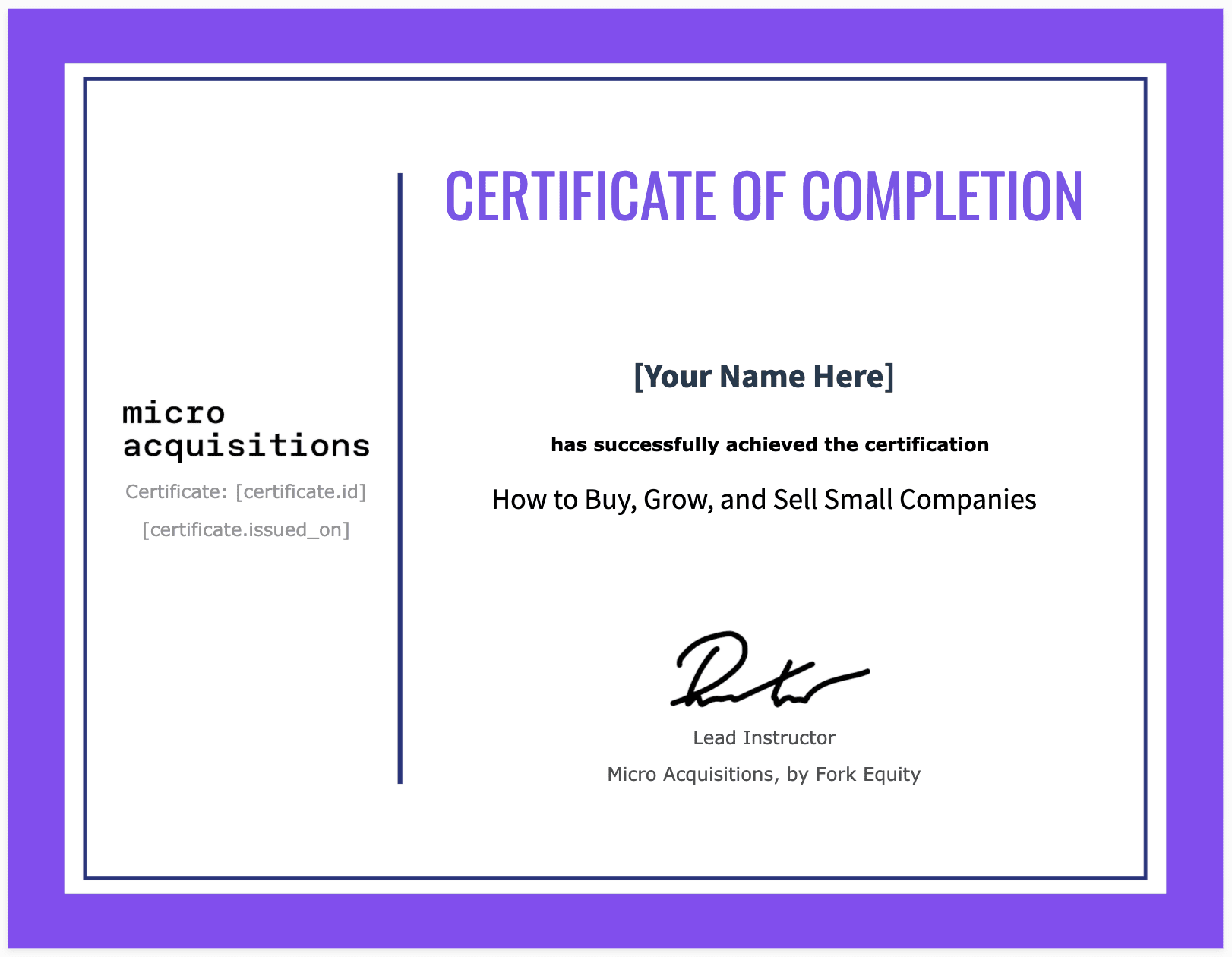 How to earn the credential
If you haven't already, enroll in the course.
As of this writing there are 6 modules spanning our very own dealmaking process end-to-end. Following each module is a test.
To qualify for the alumni certification you must:
complete all 75+ lectures
pass all section tests (70%+ score)
Claiming your alumni certification
The course's final lecture contains instructions to claim your verified credential. Or, simply email [email protected] with subject "Alumni certificate request" and we'll make it happen.
You'll also receive instructions to claim a free Dealflow "Starter" account, which has a value of $108 /year. This is yours to keep, forever.
Next steps after graduation
First, claim your certificate and add it to your LinkedIn profile.
Next, join the Rainmakers community (here). You'll be in good company, alongside 100s of other alumni talking shop in a convenient and private setting.
Finally, if you have friends or colleagues interested in the micro private equity career path, consider joining our affiliate program (requires student login).