Our community grows through 1 channel: word of mouth.
Sure we've tried advertising, email marketing, sponsorships, and podcasts. But nothing moves the needle like a good ole' fashioned "go here, it's good."
In this post we'll share how our top 3 student affiliates get paid to help friends and colleagues learn to buy, grow, and sell small companies.
Tweetstorms
When Corey Haines (San Diego, California) graduated from Micro Acquisitions he wrote a public review on Twitter:
But instead of just rating the course, Corey weaves personal takeaways with a summary of the curriculum itself. Thanks to this editorial approach, Corey's thread immediately influenced some of his followers to take action.
And although Twitter is inherently a "reverse chronological feed," Corey keeps the link handy for private sharing through text and Slack DMs.
Even today, if he spots a relevant conversation about buying small companies organically, Corey drops a link to his near ~year old tweet, bringing it back to life and recruiting more students.
Simple strategy, thousands in referral sales.
To learn how Corey gets his ideas for clever marketing campaigns, check out his membership platform Swipe Files.
Monetizing an adjacent audience
Eric Bae (Sydney, Australia) is the founder of SideProjectors, a popular marketplace for sharing and selling small websites.
Since his audience is a mix of builders and buyers, he began experimenting with advertorial placements on the website and newsletter:
In Eric's case, the promotion works both directions. When prospective students sign up for our newsletter, I often point them to SideProjectors as a starting point for their new venture.
If web apps aren't your thing, check out Eric's latest project, Newsy, an interesting way to make use of un-used domains.
Converting inbound search demand
If you've ever failed to build something great, Rich Clominson (Buenos Aires, Argentina) would probably like to know about it.
Rich owns the popular interview community Failory, where entrepreneurs share success (and failure) post-mortems.
After graduating from Micro Acquisitions, Rich wrote a long form review from a perspective his readers can appreciate: reducing your chances of failure.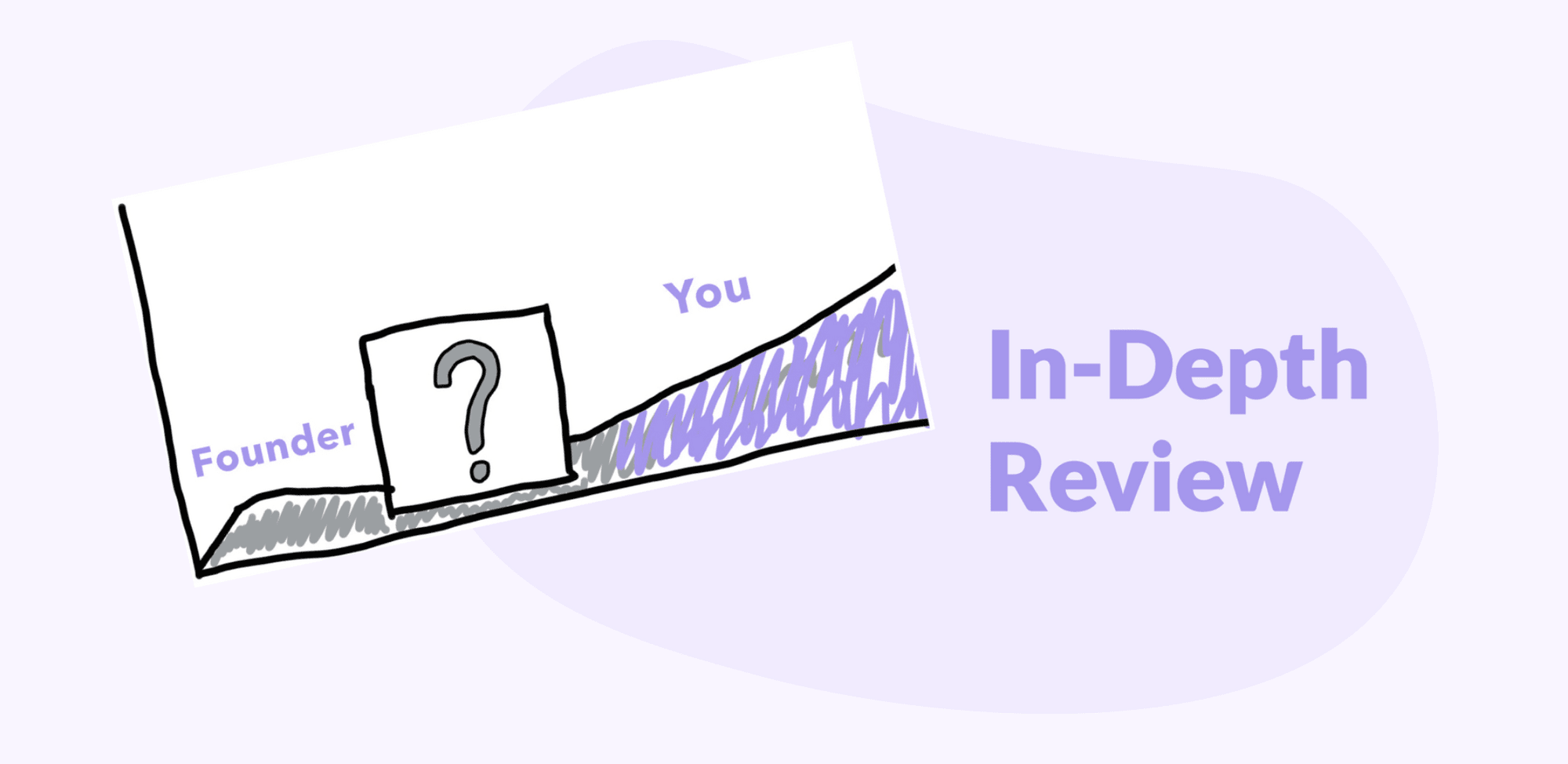 Rich's review ranks #1 on Google for micro pe review and also drives sales through email newsletters to his community.
Failory recently launched a podcast and now accepts guest posts.
Earn back your* tuition
A couple weeks after enrolling in the course, students receive an email with subject "Earn back your tuition."
Surprisingly only ~15% of students become affiliates, and only 50% of affiliates share their link with friends.
Here are some randomly chosen, anonymized stats from affiliates outside our top 3 performers introduced above.
First, check out the CVR (conversion rate) disparity.
Since mass sharing tends to yield "regression to the mean" style outcomes, thoughtfully passing along your review to just 5-10 people could net as much ROI for a lot less effort.
Next, note that rows highlighted in light yellow belong to affiliates with their own website or community. Thus the presence of a specialty website has ~no correlation with success.
Lastly, across all affiliates the average CVR from click to purchase is just 1%. This further demonstrates that small shares, to smaller audiences, works best.
Getting started
If you're a student or alumni, visit microacquisitions.com/customer/affiliate and claim your link.
A dashboard will show you clicks, conversions, and sales. Our team processes payouts a couple times per week, directly to your Paypal address.
To support one of the 3 affiliates introduced today, here are their links!
To read more course reviews, including long-form editorials, go here.