After graduating from the Micro Acquisitions course, you quality to earn the alumni credential.
Below is a guide for those who already have their credential, to add it to their professional LinkedIn profile.
Log into LinkedIn
After logging into LinkedIn, navigate to your personal profile and navigate to "Licenses & Certifications" from the Profile Section dropdown menu.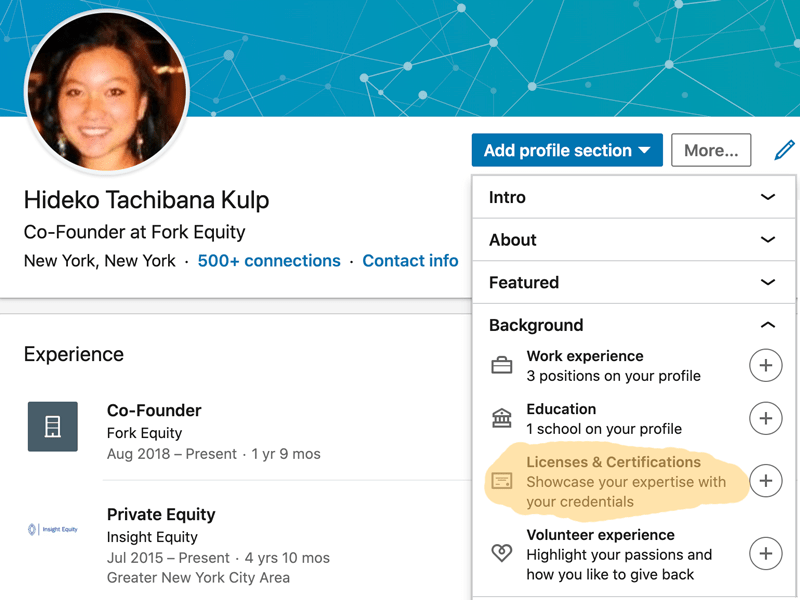 Add your certification
LinkedIn will present a form in which to provide your credential details.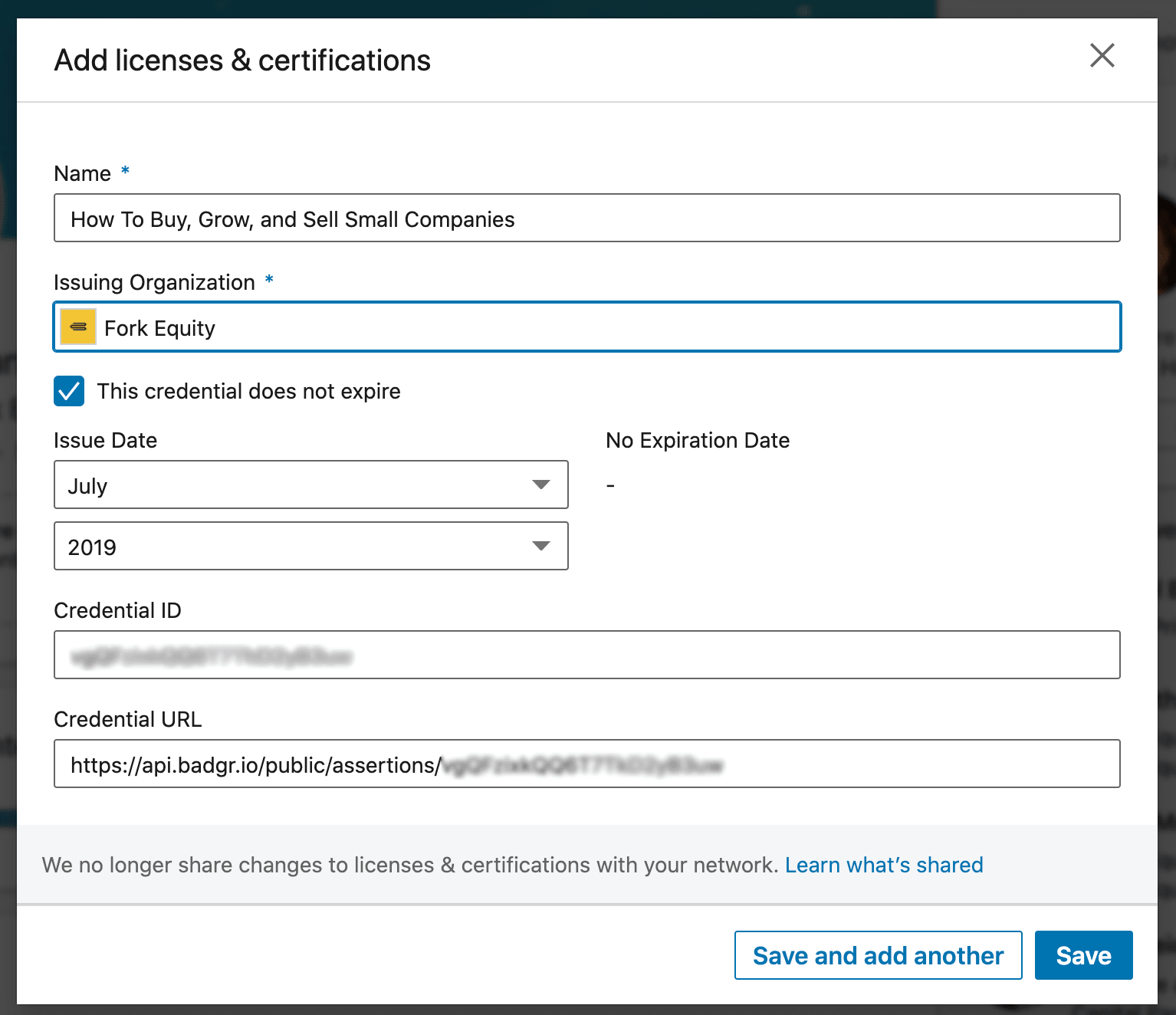 Name
How to Buy, Grow, and Sell Small Companies
or
Micro Acquisitions (alternative)
Issuing Organization
Type in "Fork Equity" and the results should auto-populate to our official page.

Expiration
Check the box beside "This credential does not expire"
Issue date
Provide the month and year you received your alumni certification.
Credential ID
Find this in the certificate email confirmation you received, subject line "Attached: your Micro Acquisitions alumni certification."
Credential URL
This is also available within your certificate email confirmation.
Viewing the public certificate on LinkedIn
After following the above instructions, click to Save.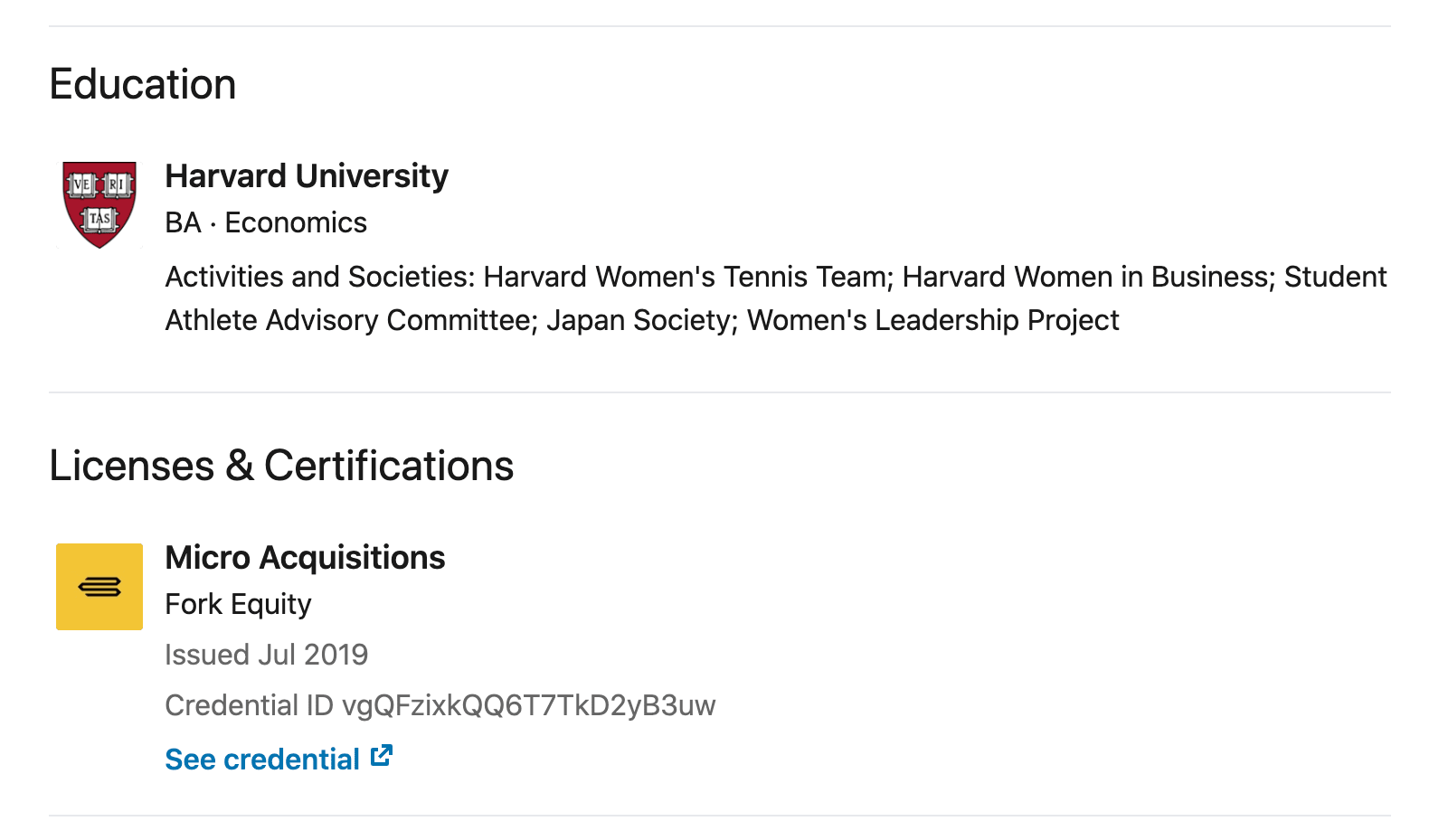 You'll now see your alumni status nearby the Education section of your profile.
Verifying certificate authenticity
If a colleague, investor, founder, or friend clicks the "See credential" button, they'll be taken to a page like this.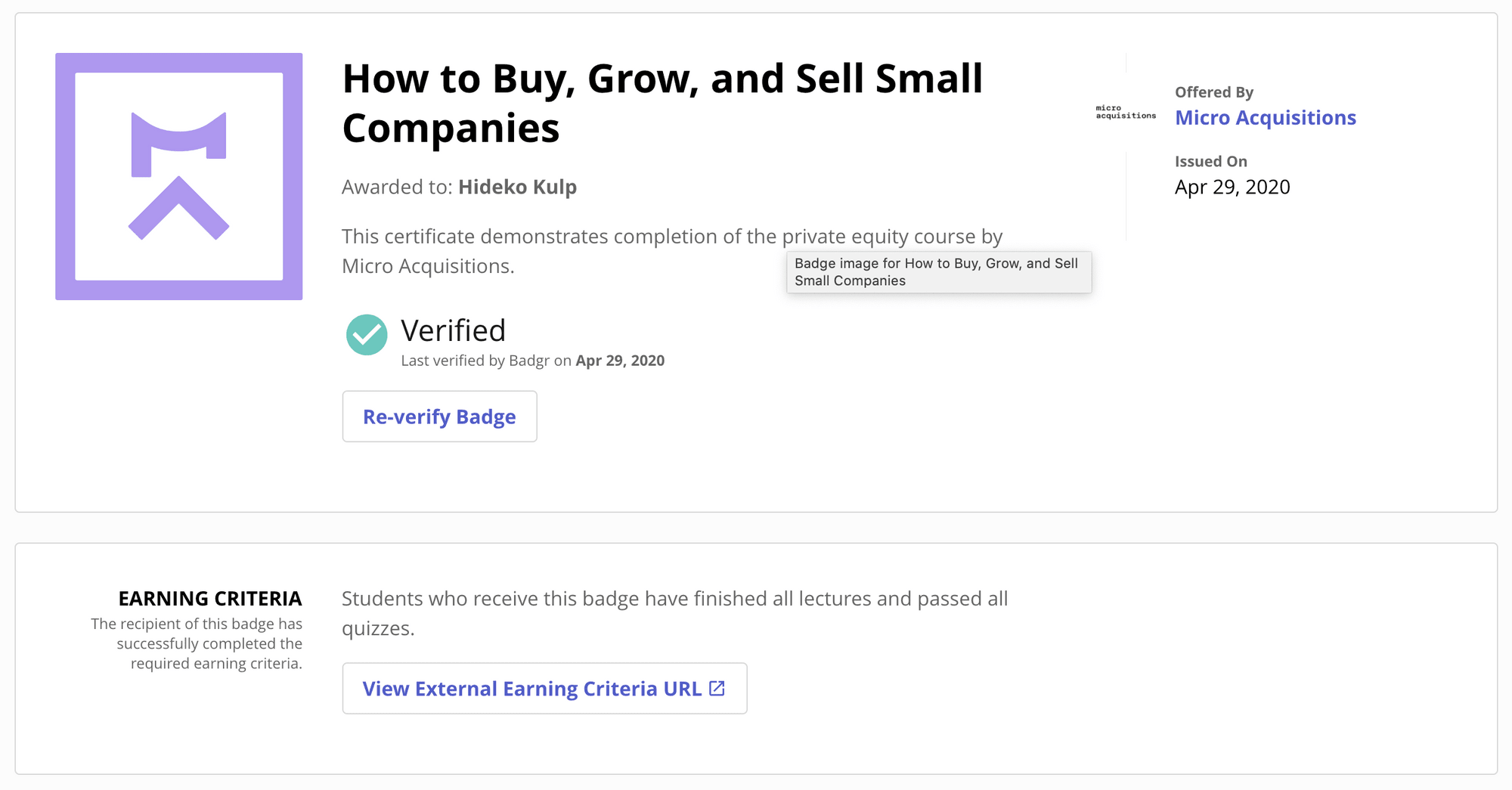 Here they can confirm you passed the Micro Acquisitions course, in accordance with the Open Badges protocol.
Access your alumni perks
If you haven't already, join the Rainmakers community here. This is a private forum for students-only and a great resource for dealflow, marketing, and operations strategy.
Finally, claim your complimentary Dealflow subscription ($108 /year value) by emailing hell[email protected] a link to your LinkedIn profile.
After verifying the certificate is displaying properly, we'll send you login credentials. These are yours to keep forever, as a small thank you for supporting Micro Acquisitions.